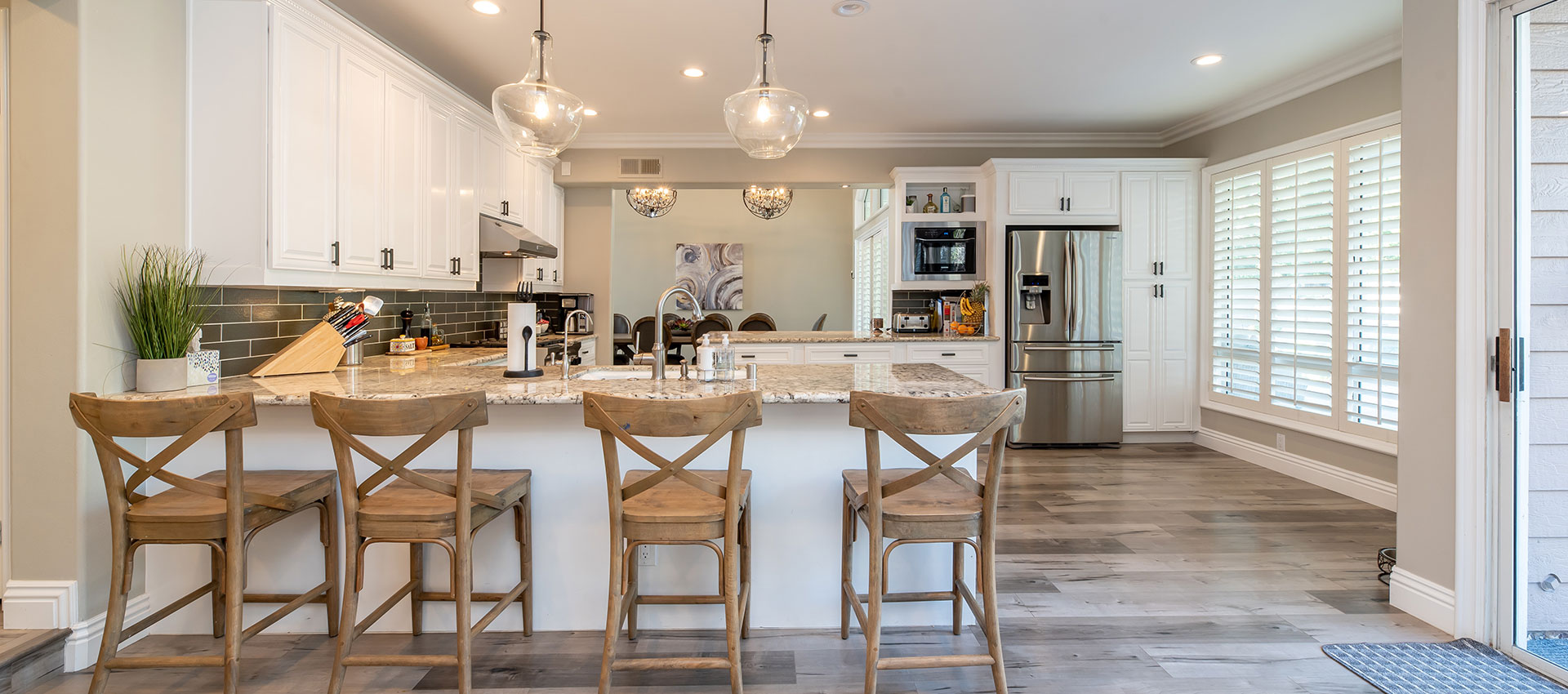 Home Selling
What can you expect?
3.5% Commission … TOTAL! … And More**
Standard real estate commissions are usually 4.00% to 5.00%, with an even split to 2.00% to 2.5% going to the buyer's broker and 2.00% to 2.5% going to the seller's broker.
At Bullseye Realty Group (seller's broker) we only keep 1.5%, while offering out 2% to the buyer's broker for a total of 3.5%. In addition to the favorable commission rate, we also include two-hour home staging, professional photography, and $200 landscaper credit.
**Also, if your house has an accepted offer within 14 days of your first open house, Bullseye Realty Group will reduce our commission from 1.5% to 1.25% making your total commission paid 3.25%.
At Bullseye Our Services Help You Get Your Home Ready To Show!
Enhance Your Space!
Home Staging
You will receive a two-hour session (optional) with a professional home stager before your first open house included in the 3.5% commission. They'll be able to give you tips on optimum furniture placement, flow, what to remove vs what not to remove etc.
Showcase the Rooms
Professional Photographer
Included with your listing package is professional photography and color brochures. A real estate photographer will take pictures of your home. We do NOT use cell phone pictures. We want your photos to "pop" online.
Impressive Curb Appeal
Landscaping Discount
Lastly, included with your listing package is a $200 credit towards a professional landscaper to have your grounds in peak condition before your first open house.
First Impressions are Critical. You Only Get One Chance to Make One.
Our Philosophy On Selling
No matter what anyone says, selling your home can be stressful. At Bullseye Realty Group our philosophy is to alleviate some of that stress by putting your house in the best position to sell in the first 7-14 days its listed. This time period is typically when you'll see the most traffic (potential buyers). This process starts well before your house even hits the market. Here's how we accomplish that.
Obviously, PRICING your home properly is one of the most important factors in selling. Here are a few more that set us apart from everyone else. Other firms may do some of these, but good luck finding one that does ALL of these.
Seller Closing Costs
Here's a list of what you can expect to pay in closing costs as the Seller in a transaction in Massachusetts.
Mass Transfer Tax/AKA Tax Stamp: $4.56 per $1,000. For example, a $500,000 sale will cost $2,280. ($4.56 x 500= $2,280)
Attorney Fee: $850-$1,000. An Attorney will draft your purchase and sale agreement, prepare a new deed and represent you at closing.